Tomorrow I am slated to teach about the Etruscans. I have to emphasize how they never formed a real nation, it's just a bunch of connected but separate city-states.
And their art is fascinating and beautiful and very strange. See?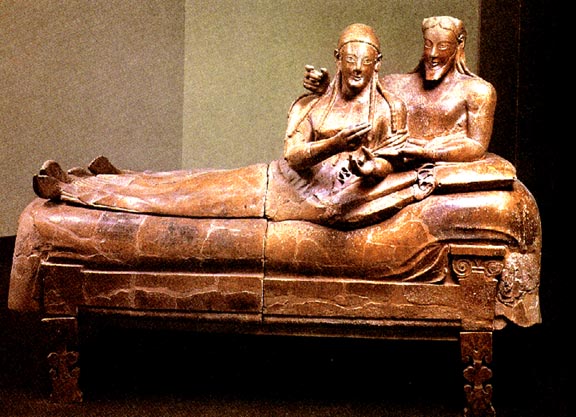 I love it!
But damn if I don't have "I am Etruria", sung to the tune of "I am the warrior" by Scandal stuck in my head. Crap.